Helping People. Changing Lives.
Strengthening our communities by providing access to education, housing, economic opportunities and services.
Focusing on the needs of the child in a positive learning environment to give the child and family a "head start"  toward building self-sufficiency 
Enhancing child welfare, health and development using a relationship-focused approach and a voluntary home visit program
Supporting safe, affordable housing including emergency home repairs, housing choice vouchers, affordable housing and counseling
Connecting students with resources that help them stay in and graduate high school
Skyline CAP and People Incorporated to host Bridging the Digital Divide community forums
To register for a forum, scan the QR code or click here: wkf.ms/3KFALj3.
MADISON, VA – (May 3, 2023) – Skyline CAP has partnered with People Incorporated to host a series of Bridging the Digital Divide community forums to hear directly from community members about challenges to accessing broadband internet and digital devices. The hour-long forums are open to the public with opportunities to be entered to win a raffle prize.
The current schedule for Skyline CAP's service area is:
May 6, 10 a.m. – Greene County Library
May 15, 7 p.m. – Online
May 25, 10 a.m. – Madison County American Legion Post 157
June 6, 6 p.m. – Orange County Library
Registration for the forums is not required but is encouraged. Community members can register by visiting peopleinc.net/news and navigating to the registration page or by entering wkf.ms/3KFALj3 in their browser.
Feedback collected during the forum will be used to help develop the statewide Commonwealth Digital Opportunity plan in partnership with the Virginia Department of Housing and Community Development (DHCD).
Download flyers to post in your workplace to help spread the word: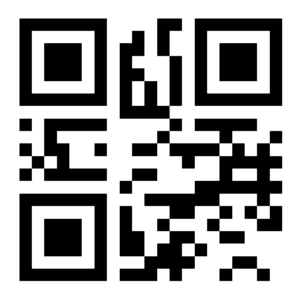 New homes will ease cost burden for low-income families
MADISON, VA – (AUGUST 4, 2022) – Skyline CAP board members and staff gathered recently to celebrate completion of the two Stanardsville homes that will provide affordable housing for two area families. Pam Frederick, president of Skyline CAP's board of directors, did the honor of cutting the ribbon on one of the 3-bedroom, 2-bath homes.
"The lack of safe and affordable housing in our area is alarming," said Rachel Henderson, Skyline CAP Housing Director, who pointed out that many low-income households spend more than half their income on housing, leaving far less money for basic necessities such as food, clothing, and medicine. "These homes will provide much-needed housing stability for families in need."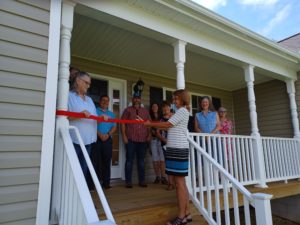 Skyline CAP to expand affordable housing in Madison County
MADISON, VA – (JULY 29, 2022) – Skyline CAP is pleased to announce the purchase of the five-unit apartment building known as Barbara's House from Madison Emergency Services Association (MESA) in Madison, Va. Located directly behind Skyline CAP's administrative offices, the property will be renovated for use as much-needed affordable housing. Skyline CAP is working with Rappahannock-Rapidan Regional Commission (RRRC) to secure a grant that will cover a portion of the purchase price as well as minor modifications.
"MESA approached us last year to see if we would be interested in purchasing the property because we share a common vision of helping people in need in Madison County," said Simon Fiscus, Skyline CAP Executive Director. "The proposal was presented to our board of directors as an opportunity to increase the number of affordable housing units in Madison, and they enthusiastically agreed to the purchase."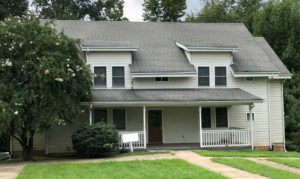 Skyline CAP renames property in memory of long-time employee
July 19, 2022 – Stanardsville, Va. – On Wednesday, July 13, 2022, family members, friends and staff gathered in front of Skyline CAP's apartments in Stanardsville for the unveiling of a sign with the property's new name in memory of long-time employee Jack Naylor. Previously named Jack Russell Apartments for the road where it is located, the new name of Jack Naylor Apartments pays homage to Naylor and the work he did on behalf of the community. The veil covering the sign was removed by Naylor's widow, Peggy Naylor, and son, Jesse Naylor, to reveal the new name of Jack Naylor Apartments.
Naylor started his career with Skyline CAP as a Family Service Worker in the Head Start program and later moved into the role of Housing Manager. His career with Skyline CAP spanned 23 years culminating with retirement in 2016. Jack passed away in December 2019 leaving behind a legacy of helping those in need.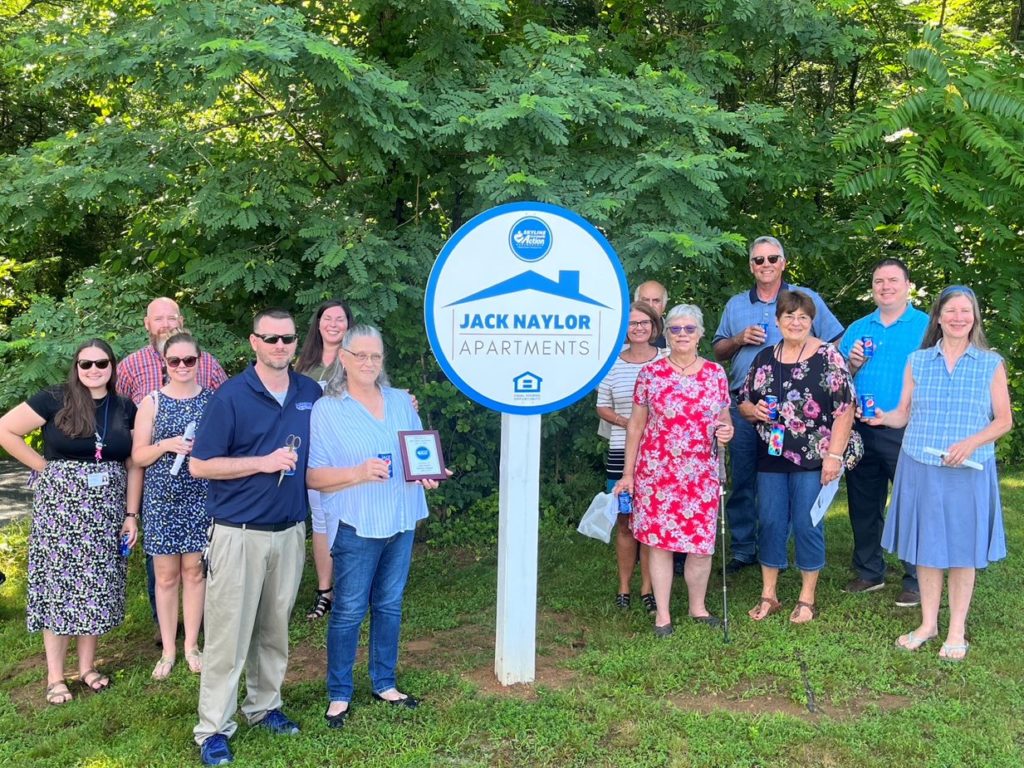 Skyline CAP receives grants for Healthy Families Program
May 2022 – Skyline Community Action Partnership, Inc., has been awarded grants of $3,000 each by Northern Piedmont Community Foundation and Culpeper Wellness Foundation to support a new Healthy Families safety program to begin this summer. Officially dubbed SAFE (Safety Advances Family Empowerment), the program aims to improve safety in the home environments of families with babies and young children.  Matching funds totaling $4,000 from Skyline CAP will round out the program budget of $10,000 for the fiscal year beginning July 1, 2022.
"These grants support both our mission and our strategic goal to increase capacity to help families succeed," said Simon Fiscus, Skyline CAP executive director. "We are grateful for the support we receive from community partners such as Culpeper Wellness Foundation and Northern Piedmont Community Foundation and truly value the collective difference we make in the communities we serve."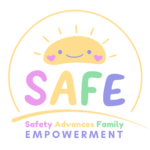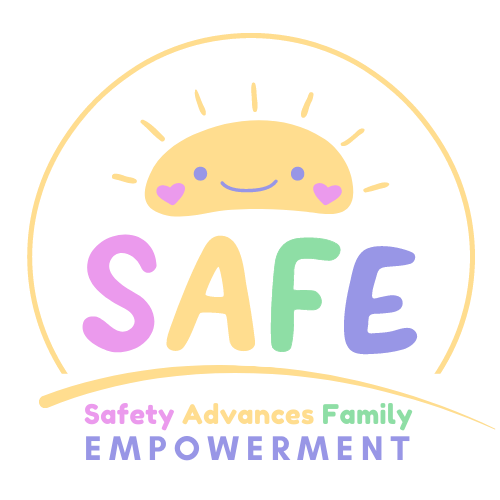 Skyline CAP receives grant from REC The Power of Change
May 2022 – Rappahannock Electric Cooperative (REC) has awarded Skyline CAP's Emergency Home Repair Program a $5,000 grant to be used to improve the health and safety of homes in our communities. 
"Skyline CAP is thrilled to be chosen as a grant recipient of The Power of Change program, " said Simon Fiscus, Skyline CAP executive director. "We look forward to reinvesting these funds in our communities to help people in need."
The funds will be used for home repairs and modifications to improve health and safety issues for low-income homeowners.  Projects typically involve minor plumbing, electrical, and roof repairs. Modifications are associated with improving accessibility for the homeowner and include installation of wheelchair ramps and grab bars in bathrooms. Priority is given to applicants who are elderly and/or living with disabilities. 
"The repairs and modifications we make through the Emergency Home Repair Program allow homeowners to maintain a good quality of life while also remaining in their homes," said Rachel Henderson, Skyline CAP housing director. "Helping our clients maintain mobility is particularly important and allows them to access medical appointments and participate in social opportunities. The benefit of this to their long-term well-being cannot be overstated."
Skyline CAP's Emergency Home Repair Program serves economically-disadvantaged homeowners in Greene, Madison and Orange counties. To learn more about the program, visit our website at www.skylinecap.org/housing.
To learn more about REC's The Power of Change program, visit their website at www.thepowerofchange.org.