Helping People. Changing Lives.
Working to eliminate the impact of poverty through education, housing stability and economic opportunities.
Skyline CAP Launches New Program
Addition of Healthy Families program enhances mission to promote self-sufficiency
Skyline CAP, Inc. is pleased to announce the addition of Healthy Families to the portfolio of programs and services the agency offers in Fauquier, Madison, Orange and Rappahannock counties. An affiliate of Healthy Families AmericaTM (HFA), the program provides first-time parents with an evidence-based home visiting program that focuses on enhancing child welfare, health and development. 
Shelley Hensley has been named Healthy Families Supervisor and will oversee daily operations of the program. Hensley is a graduate of Longwood University with a Bachelor of Science in Social Work and  comes to this role with nearly 20 years of experience working in the Healthy Families Virginia network. Her office is located in Warrenton, Va.
"HFA's approach provides support that enhances the self-sufficiency of the families we work with, which aligns well with Skyline CAP's mission to break the cycle of poverty," said Fran Lavin, Skyline CAP Executive Director. "Shelley's extensive experience with Healthy Families is invaluable as we work together with our community partners to develop and support our client base."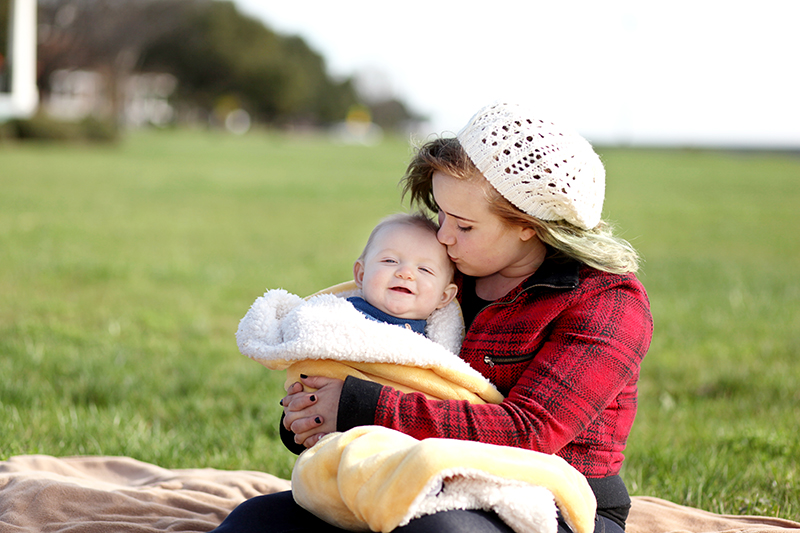 Skyline CAP Recognized by Greene County Board of Supervisors
Skyline was honored to be recognized by the Greene County Board of Supervisors last night for "outstanding programs and services designed to empower families and individuals to become self-sufficient…" Fran Lavin, Executive Director, accepted the Certificate on behalf of Skyline, saying "Skyline feels very honored to have received the recognition. We will work hard to live up to and exceed the expectations implied by this acknowledgement."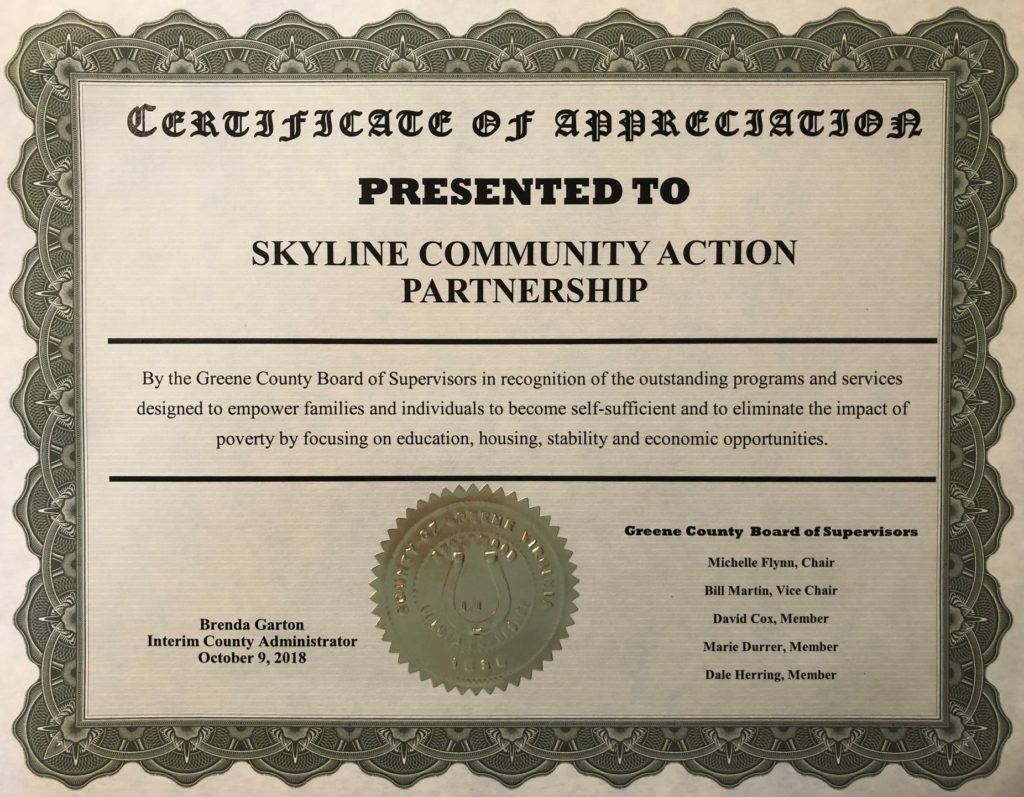 Skyline CAP Selects Housing Director
Several new additions have been made to Skyline CAP's housing team, including Rachel Henderson who has been named Housing Director. With the additions of two housing counselors and a housing quality standards inspector, the team is poised to expand outreach to serve more of those in need.