Helping People. Changing Lives.
Strengthening our communities by providing access to education, housing, economic opportunities and services.
Skyline CAP Launches First-Time Homebuyer Program
Skyline Community Action Partnership, Inc. is pleased to announce the launch of a new program aimed at providing affordable single-family homes to the area's workforce families. The program, dubbed 1st Time Homebuyer, will initiate in Greene County and will provide potential homebuyers with counseling and assistance with credit repair, if needed, as well as access to land and a builder.
Skyline CAP's Emergency Home Repair Program Helps Local Veteran
Quentin Croxton, a Greene County veteran, went several months without running water in his home. Through Skyline CAP's Emergency Home Repair Program and the generosity of Paul Davis Restoration, Mr. Croxton now has a fully renovated and operational bathroom in his home.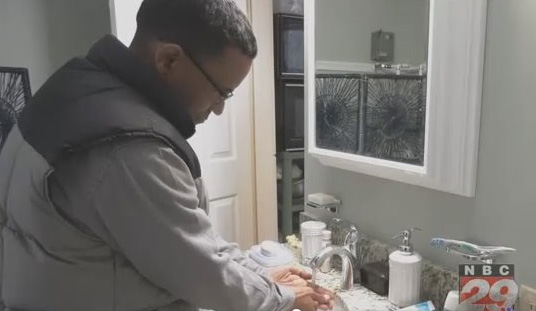 Skyline CAP Receives $10,000 Grant
Funds will be earmarked for elderly and disabled emergency home repairs
Skyline Community Action Partnership, Inc., has been awarded a $10,000 grant by the Charlottesville Area Community Foundation from the Bama Works Fund of Dave Matthews Band to support its Emergency Home Repair Program. The grant is one of 75 awards totaling $527,995 made by the Fund and presented to non-profit organizations in Central Virginia.
"Improving the quality of life for our most vulnerable citizens is a priority for our housing program, and this includes helping an increasing senior population who wish to maintain their independence and age in place," said Rachel Henderson, Housing Director. "We are excited to receive support from the Bama Works Fund again this year and appreciate their confidence in our mission. Their continued support will strengthen our program and allow us to serve even more of those in need of our services."