Helping People. Changing Lives.
Working to eliminate the impact of poverty through education, housing stability and economic opportunities.
Skyline CAP Recognized by Greene County Board of Supervisors
Skyline was honored to be recognized by the Greene County Board of Supervisors last night for "outstanding programs and services designed to empower families and individuals to become self-sufficient…" Fran Lavin, Executive Director, accepted the Certificate on behalf of Skyline, saying "Skyline feels very honored to have received the recognition. We will work hard to live up to and exceed the expectations implied by this acknowledgement."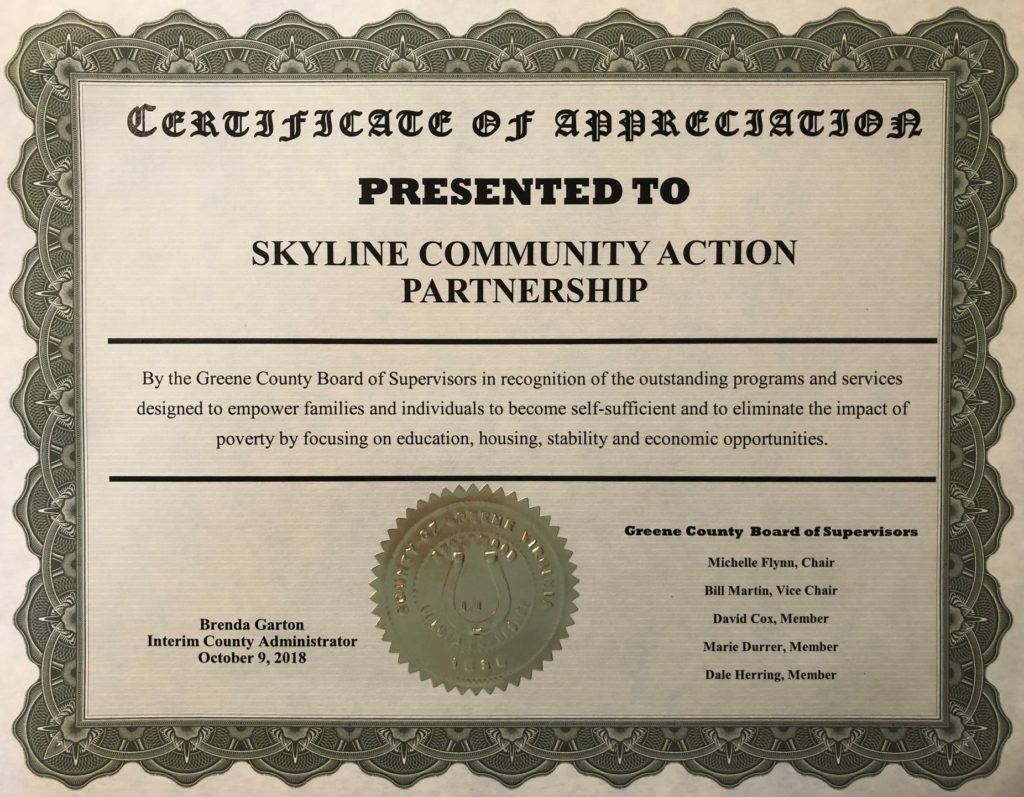 Skyline CAP Selects Housing Director
Several new additions have been made to Skyline CAP's housing team, including Rachel Henderson who has been named Housing Director. With the additions of two housing counselors and a housing quality standards inspector, the team is poised to expand outreach to serve more of those in need.